The Impact Staging Your Home Has on Sales Price
As a Certified Property Stager, I can tell you simple things like paint color and a fresh decluttered space can make a huge difference on first impressions of your property. Buyers that feel "at home" in each room and can easily picture themselves living there are less likely to write lower offers. Less work and mess for buyers = more money for the seller's bottom line.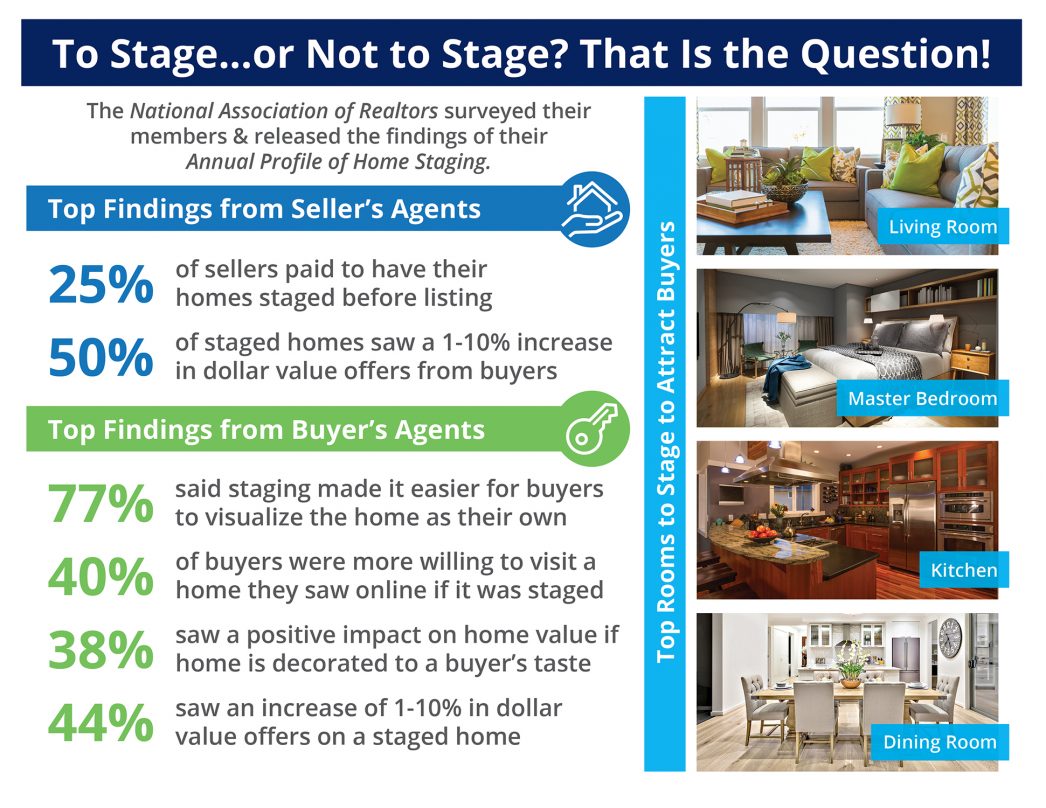 Some Highlights:
The National Association of Realtors surveyed their members & released the findings of their Annual Profile of Home Staging.
50% of staged homes saw a 1-10% increase in dollar value offers from buyers.
77% of buyer's agents said staging made it easier for buyers to visualize the home as their own.
The top rooms to stage in order to attract more buyers are the living room, master bedroom, kitchen, and dining room.